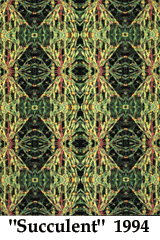 May Mantell was born in 1969 and grew up in northern California before being transplanted to New England. Her undergraduate art studies spanned the Museum School in Boston and the San Francisco Art Institute, where she received her BFA in 1992.In 1995 she earned her MFA at Stanford University in photography.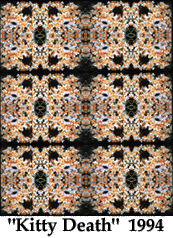 She has taught at both the San Francisco Art Institute and Stanford, and currently lives and works in Los Angeles. Her work uses photographic processes to explore "Domestic Biology," including digital imaging processes.
Artist's Statement: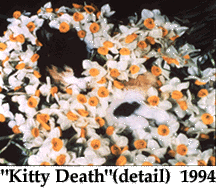 I have been working within a frame of reference I call Domestic Biology. The term attempts to describe how a concurrent physical separation and relation to one another frames our interactions and imagines the worlds we know. We are full of contradictions, mysteries, beauty and violence. The world is also many things. We shape and are shaped by the world, by it's ceaselessness, and our revelation in it.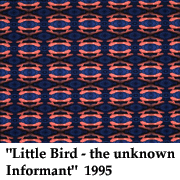 There are many forces.An example of a force could be genetics,. memory, veins in the leaves of vegetables, someone else, the sense of smell. These forces seem to move from many directions simultaneously. A not always easy search for an equilibrium amongst such force consumes and becomes experience. We are changed by our experiencing. We move in relation to it. One could view a physical scar as a tangible, visible, somatic record of experience. A sign of intersection, time, individuation, vulnerability and vitality.

back...